Annual transfer of Operating Net Income to a Reserve Fund?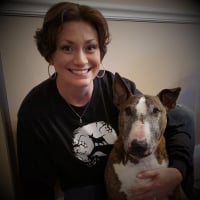 MariannePlath
Posts: 9

✭✭
Wondering if anyone else has worked out the mechanics behind this kind of a transaction. Essentially we have an 'Operating Reserve' and each year the Net Income (with a few adjustments for fixed asset acquisitions and depreciation) is intended to be rolled into that Operating Reserve. The way we are set up now we have the typical 'Operating' fund from which we pay our operating expenses as a 'Fund' and another 'Fund' for this Operating Reserve.
When we close the year, the retained earnings transaction to the default Net Asset account basically automatically 'zeros' out the change in net assets for the Operating fund - so I am wondering the best way to try to transfer that amount TO the Operating Reserve. I am thinking I will need to post whatever transaction/transfer to the first day of the next fiscal period. Would the best way to accomplish this be to use the 'transfer' link on the asset account in the Operating Fund record?
Has anyone else wrestled with the mechanics of this already?
Thanks.
Tagged: