Hello From Sunny Dallas Texas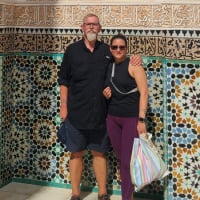 KentWeimer
Posts: 121

✭✭✭
Hello y'all,
Thanks to Foundant for creating this community to encourage dialogue and inquiry. Thanks to @KaraAdams for inviting me to join.
I'm the director of trusts estate and gift planning for Parkland Foundation. We are the charitable arm of Parkland Health and Hospital system, which is a large community hospital system serving the residents of Dallas County. We're the hospital where President Kennedy died. One outcome of that tragic event is we that created a world renowned trauma center. We are also at the forefront of the fight against the current pandemic. We have three drive up testing locations, have created a separate ICU to care for COVID-19 patients, and are doing clinical trials on three separate treatment protocols. I'm always proud to serve Parkland, but am so especially now.
I'm also both proud and humbled to say that I'm the board chair of the National Association of Charitable Gift Planners.
I can see that checking out posts on here will be a nice diversion while social distancing.
Cheers!
Kent