Are you hearing about Mergers, Acquisitions or Fiscal Sponsorships popping up because of COVID-19?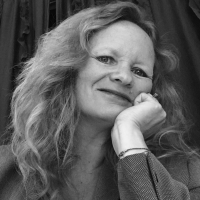 JanRodusky
Posts: 7


✭✭
The Florida Nonprofit Alliance conducted two surveys this year (in April and July) asking Florida nonprofits about the effects of Covid-19 on their institutions. The results around nonprofits' sustainability and viability have stuck with me:
 The Effects of Covid-19 on Florida Nonprofits reported roughly 73 nonprofits thought they would have or already had close their doors completely as a result of Covid-19 economic effects. (April 2020)
Looking Forward: How Covid-19 will affect Florida Nonprofits reported 69 nonprofits did close their doors permanently. 107 organizations investigated merging with another organization. 349 organizations concerned about having to close their doors permanently in the next 12 months.
I've had conversations with several people and the fragility of nonprofits is real. I'm curious to learn two things:
Do you know of any NPOs who are looking to become a project of another organization to fulfill their program's mission, but reduce competition for funding and remove the operational burden?
Do you know of any Funders who are talking about setting up funds to support these efforts?
I imagine funding competition is formidable in other parts of the country. Given the current economy, nonprofits are looking for a way to not to just limp along, but to survive beyond the pandemic. In Palm Beach County, over 5,000 nonprofits compete for very limited resources from several fewer funders. Often, the nonprofits are completing against similar organizations in areas like hunger, homelessness, senior issues, and mental health.
While mergers and acquisitions were once an unpleasant topic of discussion, today it may be the conversation that saves a great program while centralizing operations and reducing competition.
Please let me know what you are hearing. Thanks!
Tagged: