Do You Have a (Caramel) Sweet Tooth?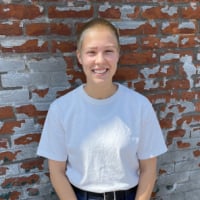 GrettaKraus
Posts: 70

✭✭✭
Do you want to earn a box of Bozeman-made Bequet caramels???
All you have to do is post 25 responses to discussions or answers to questions!
This is a LIMITED TIME badge to be earned in Compass!
So far, 30 members have earned this badge!
@CelesteCarlson, @BettieStammerjohn, @KentWeimer, @LisaDiehl @AshleyHarper, @LornaSandberg, @CarolReynolds, @TammyTilzey, @TomWickersham, @TracyLarimer, @AlyseBraaten, @HeidiFindlay, @KarenWolf, @JesikaEllis, @BethNuttall, @RandMorgan, @LisaStachula, @LaurelShulman, @DeirdreMcLoughlin, @LaurieAbildso, @RhondaReichert, @hankdrew, @KevinVahlbusch, @MarshaStrauss, @HollySpitz, @DanaBerggren, @JulieKlipp, @BryanGeary, @CameronWood, @LoriPerkins
Will you be next on this list?!
-Gretta, Compass Intern
Tagged: