Scholarships for Job Skills Retraining for Adults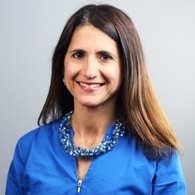 LaurieAbildso
Posts: 48

✭✭✭
Does anyone have experience managing a scholarship to support adults looking for job skills retraining (trade, technical, certificate programs)? In addition to the standard tuition, fees, we have a donor that would like to support needed supplies, equipment, etc.
All of our current scholarships are traditional ones aimed at high school seniors or current college students. I would love to see examples of applications for non-traditional scholarships and learn how you've set up your process. For example, do you use rolling application deadlines rather than the traditional January - March timeframe?
And how do you market these scholarship opportunities?
Many thanks!
(This is a repost of a previous thread, which didn't get much in the way of a response! I'm hoping this timing is better!)
Laurie Abildso
Vice President
Your Community Foundation of North Central West Virginia, Inc.
Tagged: