Hello from the Foundant Side!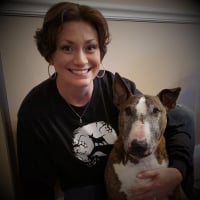 MariannePlath
Posts: 8

✭✭
Good morning everyone!
My name is Marianne Plath and I'm a new Client Success Consultant here at Foundant Technologies. Prior to this role I spent many years working in the Finance Department at the Community Foundation of Northern Illinois and became very interested in the software side of the equation during a migration to SLM/GLM/CSuite in 2020.
I currently live in Rockford, IL (about an hour west of Chicago), and outside of work I enjoy spending time with my husband Jay, our 4 year old daughter Natalie, and our 13 yr old Bull Terrier, Zeke.
I'm excited to join the Foundant team and look forward to working with you all to help further the amazing work done in this sector!
Tagged: