Hello from Central Kansas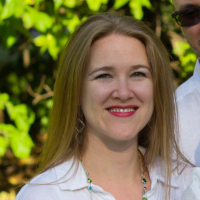 CelesteCarlson
Posts: 32


✭✭✭
Hey everyone!
Like the majority of humans across the globe, I am working from home...My current "office" is an upstairs porch that is literally 4'x6', but has windows on 2 sides, which allows me to feel like I'm in a treehouse. I do very much enjoy watching the birds and seeing the squirrels jump from limb to limb and to the roof of my house and back. :)
I work at our local community foundation, which serves the entire county (of about 30,000). So we are small, but MIGHTY. I am in my 8th year with the foundation, and it is honestly the best job ever! In my past, I worked for a variety of non-profits, including churches, schools and social service entities. I work in GLM daily and CSuite at least weekly and we transitioned to these platforms about 3 years ago and have not looked back and never for a minute regretted doing so!
My husband and I have been married 17 years and we have a 14 year old kid, 1 dog and 2 cats. Our favorite past-times include travel and home improvement projects. Travel is (of course) on hold, so we have put a lot of our efforts into re-wiring, re-lighting, insulating our shop. Prior to our work, it was just a metal box without any temp control. We hope to be able to use this space year round after we're done!
Nice to meet all of you and I look forward to sharing ideas and work so we don't have to reinvent ways and processes to serve our communities.
Tagged: