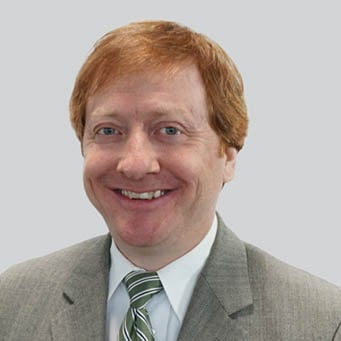 TomWickersham

✭✭✭
About
Username – Please use your full name with no spaces or numbers. Ex. JohnDoe

TomWickersham

Email

Joined

Visits

206

Last Active

Roles

Customer

Points

290

Badges

16

Job Title:

Program Director

Organization Name:

Community Foundation of Northeast Iowa

City, State or Province, Country:

Cedar Falls, IA, USA

About Me:

I've been at this Foundation since 2012, but I feel like a newbie because I continue learning about this work on a regular basis. My background is in nonprofit, education, and informal education in Missouri, Iowa, and California.
Comments
In addition to the above, we allow things like housing contracts, degree audits, and letters from advisors. Screenshots are perfectly acceptable as well.

@LoriPerkins We have seen a SLIGHT decline in applications over the past year as well. We have theories as to why (impacts of COVID on workload/staffing, CARES funding, other emergency funding, etc.) but no real data to point to.

@jessbarrie , I agree that having a quick turnaround on decisions is important, and I applaud your 4-5 week timeline. That's awesome! However, that timeline will be the same if your window of application time is 2 weeks or 20. We need to be careful not to think the turnaround time includes the apply window -- if so, we…

@JohnnaMartinez, We try to have the application open a minimum of 8 weeks. Yes, most submit within the last week (or days), but we believe that a larger window of opportunity to submit is more equitable. Cheers! Tom

@KaitlynRichardson and others, Check out this other thread for details on #FixTheForm, which includes an effort to stop using budget templates:

Karen, I'm no lawyer, but I think it's pretty safe to say that D&O Insurance isn't needed for your fund advisors. Do you think the Wisconsin Nonprofit Resource Group might be able to advise you? Best of luck, Tom

Kaitlyn, Looks like you've been getting some sample templates, which is great. I'm pleased with how responsive this online community is. I do want to take this moment to suggest that there's a growing voice (and body of evidence) in the foundation world that budget templates are not best practice, especially when focused…

Good question! Because we don't have any scholarship agreements that require applicants to be a US citizen, we have removed the checkbox from our application. Citizenship does not matter. For new funds, we are restricting the use of this as a criteria in the agreements. I hope that helps! Tom

I needed to create that flowchart -- I only think visually! (Is there a badge for visual thinkers? #needmorebadges)

We have a few scholarships that require being an active participant in a faith based community, and one with a criteria about faith (and running, as this scholarship was set up to memorialize a cross country runner). The essay question reads: "Describe how your commitment to running and your own personal faith in Jesus…

@AudraClodfelter I think you're on to something! Unfortunately for us, and others I suspect, we have to rely on EFC because we are making decisions so early in the year (March/April) and because students have submitted applications long before they've decided what school to attend. So, we don't have COA or financial aid…

I wish I could help, but I'm afraid our approach is too simple. We ask for EFC and also ask for extenuating circumstances. We have found that the list of scholarships earned to date is random/incomplete information. Like, Laurie, I would certainly be interested in learning about other methods. Best of luck to you!

There have been some serendipitous and silver lining discoveries. One of note: Whenever I talk to someone over the phone, regardless of where they are in the country, and whether I've spoken to them before or not, we just say few words ("staying safe" or "covid") and we instantly have a shared connection and feel connected…

Happy to share. We built ours last year, so I know there's room for improvement. I also understand it's a bit wonky, so I'm including a additional document that shows how the branching works. Let me know if you have any questions. Good luck!

That's a challenge! Personally, I feel that volunteer run organizations should be held to the same accountability as staff-led organizations. So, if we're going to grant to an agency, we would expect a complete report regardless of how the agency is run. I think a quick 2-3 minute phone survey would be easy on the…

We do things differently. For starters, I don't even call this section of the application an "essay," as that can intimidate many applications. (We use "Personal Narrative".) We also don't score their 'essay.' We use the information to learn about the student's barriers, accomplishments, and/or aspirations, but we aren't…

When people asked how you came up with that name...

Woo hoo! Thanks for educating me! Can't wait to try it out 🤩

Here's another one that I thought might provide a chuckle today... #GrantwritingGoofs

Ah, I see more clearly what you're getting at. Unfortunately, we don't have a tool like that. I can see how this could be helpful. Right now I remind our main committee at the beginning of each selection meeting about our approach to awarding scholarships (honoring donor intent, the differences between a criteria…

Recently made some gallo pinto here in Iowa. Stay safe and enjoy la comida!

Little Sadie is ready for the weekend. How about you? #FurryFriday

Here's a copy of our one-size-fits-all application. I hope it helps!

Got it! Okay, ultimately, our strategy is to encourage any "overage" to be used for future tuition/fees/etc. If that's not an option, or if that will compound the problem, then releasing the funds directly to the student is acceptable. (We make a point to let the students know that this money will have tax liabilities.)…

Tough situation. Can I ask a point of clarification? Can you explain "permission to withdraw" a little more? What are they withdrawing from? An account at your foundation or an account with their school?

Good question! Obviously, a scoring rubric is somewhat dependent on what questions are being asked in the application. That being said, I'm attaching a copy of our scoring rubric. Perhaps this might help!